Langstrothdale Chase String Course
Pre Event Info
Dales Weekend Final Details V5
A tough wall-less and largely pathless area in Upper Wharfedale - ideal for classic orienteering.
If you read nothing else, please read and comply wih the safety information under Terrain Description

Yockenthwaite Farm are kindly donating bags of cereal as prizes for the winners on today's courses. The winners can collect their prize at the end of the event or on Sunday at Conistone.
Directions / Parking
Assembly will be south of the road between Buckden and Hawes, close to the picturesque bridge to Yockenthwaite Farm. Please note that the road beyond Kettlewell is very narrow, and progress can be slow. Allow 40 minutes if coming from Skipton, 20 minutes from Hawes and 45 minutes from Leyburn. If possible please car share as parking is very tight.

Parking will be at various points adjacent to the road or roadside. Please follow the directions of parking marshals,

Some competitors who have parked on the roadside will have to walk back along the road to assembly. The road is narrow and if the weather is good may be busy – take care and supervise children.

Registration & Start Times
EOD registration will start at 10.15.
The low start will be about 100m from EOD registration and the high start is approximately 800m with 125m climb.
Download will be about 400m from the Finish (same location as EOD registration)
Start times 11.00-13.00 (to allow for the remote location). Courses will close at 15.30.
Free String Course 11.00-12.00

Toilets and First Aid will be close to Registration.

Entry Details
Pre -Entry will be by Fabian4 using the link below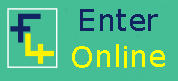 Closing date 23.59 on Sunday 11th September

Seniors £10, Juniors £5

Juniors on the Yellow Course have free entry. (The area does not lend itself to a White course)
Seniors on Orange or Yellow £5
NON-BOF supplement £2 seniors, £1 juniors

Limited Entry on the Day while maps last - NOTE that this is CASH ONLY (no mobile reception to take card payments). Please bring the exact amount.

Seniors £12, Juniors £6

Yellow course free for Juniors

Seniors on Orange and Yellow £6

NON-BOF supplement £2 seniors, £1 juniors
SI card hire; £1

Course Information
Course details - subject to controller's check.
Brown to Green will be 1:10,000 and Short Green to Yellow will be 1:7,500 (subject to confirmation)
| | | | | |
| --- | --- | --- | --- | --- |
| Course | Controls | Length | Climb | Start |
| Brown | 16 | 7.8 km | 300 m | High |
| Short Brown | 13 | 6.6 km | 285 m | High |
| Blue | 14 | 5.4 km | 195 m | High |
| Short Blue | 13 | 4.6 km | 140 m | High |
| Green | 9 | 3.7 km | 115 m | High |
| Short Green | 8 | 2.4 km | 90 m | Low |
| Very Short Green | 8 | 1.9 km | 90 m | Low |
| Light Green | 10 | 2.6 km | 100 m | Low |
| Orange | 11 | 1.9 km | 90 m | Low |
| Yellow | 10 | 1.5 km | 65 m | Low |
The Yellow course will follow some indistinct paths. There will be smiley faces in place to confirm the correct route is being followed in the more vague areas. Part of the course follows a fence which is topped by a strand of barbed wire. The ground alongside the fence is often uneven. Competitors are advised to keep a short distance away from the fence while following it, to avoid catching themselves on the barbed wire should they have a tumble.
Free String Course: 11.00 - 12.00 only. The string course involves crossing the road to the start – children must be accompanied.
Terrain Description
The area (although not the courses) rises to 600m. It is rugged moorland with many areas of sink holes. No walls and very few paths. The lower slopes cross limestone terrain, much of which is bracken covered at this time of year, as our some of the higher areas. Bracken is shown by the undergrowth screen. Much of the going underfoot is moderately tussocky. There are considerable areas of marsh shown on the map, which are currently often fairly indistinct on the ground.

In recent years a significant number of new fences have appeared which enclose areas where there has been some tree planting. The fenced areas on the lower slopes are not to be crossed. The areas within the fences are shown as out of bounds on the map. The fenced area going up the main central valley is crossed only be the longest courses. Take care if you choose to cross the fence. The entire length is topped by a single strand of barbed wire.
Safety Requirements

You must come equipped for all weathers, and be prepared to carry full waterproofs, hat and gloves.
Whistles must be carried.

Wearing shorts is not permitted due to the prevalence of ticks.

Hopefully the sun will shine, but we have known some very bad weather here at this time of year.
There are no road crossings on any of the courses.
Dog restrictions
Sheep country. Dogs are allowed in the car park/assembly area, but only if on a short lead. No dogs on the courses and do not cross Yockenthwaite Bridge with a dog.

Dogs are not allowed at all on Day 2.

Contacts / Officials
Organiser: Sue Stevens nebstonesue@gmail.com
Assitant Organiser: Liz Carter
Planner: Andy Hobson
Assistant Planner: Peter Carter
Controller: Chris Burden
Important Information
Safety and Risk: A comprehensive risk assessment will have been carried out by the organiser, but participants take part at their own risk and are responsible for their own safety during the event.
Insurance: British Orienteering provides Public Liability insurance cover for all individuals taking part in our Organised Events and Activities.
Privacy: when entering our events your name may appear in the results section of this website or in newspaper reports. Read our data protection page to see how we look after your personal data.