2nd alteration - Results for White, Yellow, Orange, Light Green and Short Green have been recalculated after removing the leg before and after 155 or 218. This has removed the time for those legs due to the issue re the location of the controls. The main difference it has made is on the order of finishers on Short Green. On the other courses the finish order remains the same but the times are reduced
For routegadget the course still has the excluded controls showing as this is taken from the map file which (at the moment) has not been altered.
The Planner and Controller were notified early on of the mistake on the control numbering and the boxes were switched, but unfortunately it seems they were switched back at some point to the wrong way round again! I'm really sorry if this ruined your day, no excuses and we will try better next time. Doubly annoying that this was beginning of several courses, so may have thrown your rhythm early on.
Planner's Comments
The event was originally planned for December 2020 and thank you to everyone who took part this year. The weather was excellent and the Autumn leaves looked fantastic. The aim was to make it a fast runnable course with quick decision making and try to force you where possible off the paths and trails to get above TD3. It's a difficult area to plan with the large area in the middle unusable but I tried to take you to all my favourite bits! I hope you enjoyed your run and if you would like to go again in a similar setting then please sign-up for Calverley Woods in January. Well done to the Hyper Vets on Short Green, I had planned a VSG last year which would have been kinder to you but we were unsure of numbers and did not progress, on reflection there are a few controls I would change to make SG more suitable to the full cohort, something I will try to remember for future events. Thanks again, Robert.
Pre Event Info
Mixed woodland, with rock and contour features, and a good path network - muddy in places with a couple of crossable streams.
Fast running with quick decision making rewarded
Directions / Parking
Parking will be on the Yorkshire Water access road, off Station Road, Esholt and in the council car park just above this. Both are close to St Leonard's Farm. Nearest postcode: BD17 7QT Grid Ref: SE183403. (the access road) These will be signed and there will be parking marshals. Please do not park in the village or outside residences on the access road. Overflow will be on Station Road.
The A3 Airport bus provides an hourly service from Shipley Market Square at approximately 15 minutes past the hour, and approximately hourly from Guiseley Morrisons (10.20 and 11.17). These are supplemented from Shipley by the 884 Skipton at 9.25, and the 821 Scar House bus at 9.55, from Shipley Market Square. These pass the end of Station Road on the A6078, half a mile from the start area. The nearest rail stations are Guiseley (1.4 mile walk), Baildon (1.6 mile walk) and Apperley Bridge (1.8 mile walk). If using Guiseley station please do not walk through Spring Wood and Jerrison Wood before your run. They are the competition area.

Starts will be within 100m of the car-park and Station Road. Porta-loos will be available near the start on the Yorkshire Water Access Road.
Registration & Start Times
Registration on the day only for Juniors on White Yellow, Orange and Light Green Courses. Registration will be available from 10.15 to 12.00

All other entries must be pre-entered.
Starts from 10.30-12.30, with a gap from 11.00-11.05 for Remembrance Sunday.
The start is close to the council car park, download is 300m from the finish and 200m from the council car park.
Courses close at 2pm, please choose an early start time if you need extra time.

Entry Details
Via Fabian4: £8 for Senior BO members, £10 for Senior non-members and £4 for all juniors/students)

Entry for Juniors on White and Yellow is free, Entry for Seniors on Orange, White and Yellow is £4
Entry on the Day available on all courses for all runners (and dependent on map availability). Senior EOD Entry fees: £10 (for BO members); £12 for non-member.

Junior EOD fees: No change from pre-entry fees.

CARD PAYMENT PREFERRED. Start times will be dependent on available slots and will be given by the start team once the competitor has proceeded to the start.

Pre-enter using the link here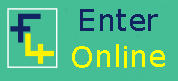 Pre-Entries close at Midnight on Sunday 7th November.
SI card hire: £1
Hired SI cards will be available to collect at Download. A charge of £30 will be made for lost or non-returned hire SI cards. After your run they must be left in a box beside the splits printer.
Controls will be SIAC enabled. But you must dib at the Start and at the Finish.
Competitors with standard or hired SI cards must also dib at all controls.
It is the competitor's responsibility to ensure that their SI card has registered at the control.
Covid-19 Considerations: Please keep to the British Orienteering covid code of conduct:
Before attending any orienteering activity all participants should self-assess for Covid-19 symptoms which include: a high temperature; a new continuous cough; and a loss of, or change to, their sense of taste or smell. If you, or anyone you live with, has one or more of these symptoms, however mild, you should not attend the event.
Similarly if you have been informed that you need to self-isolate, then you must do so.

Please try to:

1. Maintain social distancing at all times
2. Make use of the hand sanitiser available at the toilets, pre-start and download
2. Be quiet at the start line
3. Only speak with event officials if absolutely necessary.
4. Minimise the amount of time spent in close proximity to others.
5. Respect other people's personal space.
6. Observe any local and national covid guidelines when travelling to and from the event.
Course Information
Middle Distance recommended courses :

Black M18 M20 M21 M35 M40
Brown M45 M50 W21 W18 W20
Blue M16 M55 M60 W35 W40
Green M65 M70 W16 W45 W50
Short Green M75+ W55+
Light Green M14 W14

Orange M12 W12 Good for adult newcomers and experienced young juniors

Yellow M10 W10 Good for young juniors with a little experience

White Good for inexperienced juniors
You may run up or down from your recommended course.

Map

Resurveyed 2020/21 and cartography by Tony Thornley
1:7500 5m contours

Final course details below subject to safety check on the day.
Course
Length
Climb
Controls
Black * - double sided map
4 parts / turnover 3 times
5.1km
245m
34

Brown * - double sided map
3 parts / turnover twice
4.6km
210m
33

Blue *
3.8km
175m
26

Green
2.6km
95m
20
Short Green
2.5km
65m
15
Light Green
2.2km
95m
16

Orange
1.9km
65m
13

Yellow
1.5km
55m
14

White
1.1km
40m
12

* N.B. You are likely to get your feet wet, stream crossing required, dry route will be slower...
A modern dibber is required for courses with more than 30 controls.
Terrain Description
Mixed woodland, with rock and contour features, and a good path network - muddy in places with a couple of crossable streams.
Fast running with quick decision making rewarded
Dog restrictions
On a tight lead please.
Contacts / Officials
Organiser: Angie/Nigel Hulley angie0862ATgmail.com
Planner: Robert Gatenby
Controller: Jack Cooper
Important Information
Safety and Risk: A comprehensive risk assessment will have been carried out by the organiser, but participants take part at their own risk and are responsible for their own safety during the event.
Insurance: British Orienteering provides Public Liability insurance cover for all individuals taking part in our Organised Events and Activities.
Privacy: when entering our events your name may appear in the results section of this website or in newspaper reports. Read our data protection page to see how we look after your personal data.