Pre Event Info
Directions / Parking
Apperley Bridge Railway Station is 600m from assembly
Buses A2 and 948 pass assembly. Buses 60 and 645 go to Greengates - nearby

Parking and the event base is at Rawdon Meadows Car Park, Harrogate Road, (A658) Apperley Bridge, Bradford BD10 0NN. Beside the bridge over the River Aire. The sign at the Car Park entrance reads "Woodhouse Grove School".

Local streets may also be used as overflow if needed BUT there is NO PARKING allowed on Parkin Lane - the access road to the start.
Registration & Start Times
Pre-entry preferred via Fabian. Very limited EOD dependent on maps being available.
Starts from 10.30-12.30.
Courses close at 2pm, please choose an early start time if you need extra time.

Entry Details
Via Fabian4 - Via link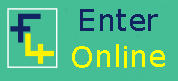 £8 for Senior BO members, £10 for Senior non-members and £4 for all juniors/students)

Entry for Juniors on White and Yellow is free, Entry for Seniors on Orange, White and Yellow is £4

Limited EOD dependent on maps being available.

£10 for Senior BO members, £12 for Senior non-members. £5 for juniors/students. Juniors on White and Yellow will still be free. £5 Senior on Orange, White and Yellow

Entries close at Midnight on Sunday 2nd January

SI card hire: £1
Hired SI cards will be available to collect at Download. A charge of £30 will be made for lost or non-returned hire SI cards. After your run they must be left in a box beside the splits printer.
Controls will be SIAC enabled. But you must dib at the Start and at the Finish.
Competitors with standard or hired SI cards must also dib at all controls.
It is the competitor's responsibility to ensure that their SI card has registered at the control.
Covid-19 Considerations: Please keep to the British Orienteering Covid code of conduct:
Before attending any orienteering activity all participants should self-assess for Covid-19 symptoms which include: a high temperature; a new continuous cough; and a loss of, or change to, their sense of taste or smell. If you, or anyone you live with, has one or more of these symptoms, however mild, you should not attend the event.
Similarly if you have been informed that you need to self-isolate, then you must do so.
Please try to:
1. Maintain social distancing at all times
2. Make use of the hand sanitiser available at the toilets, pre-start and download
2. Be quiet at the start line
3. Only speak with event officials if absolutely necessary.
4. Minimise the amount of time spent in close proximity to others.
5. Respect other people's personal space.
6. Observe any local and national Covid guidelines when travelling to and from the event.
Course Information
Middle Distance recommended courses :

Black M18 M20 M21 M35 M40
Brown M45 M50 W21 W18 W20
Blue M16 M55 M60 W35 W40
Green M65 M70 W16 W45 W50
Short Green M75+ W55+
Light Green M14 W14

Orange M12 W12 Good for adult newcomers and experienced young juniors

Yellow M10 W10 Good for young juniors with a little experience

White Good for inexperienced juniors
You may run up or down from your recommended course.

Map

Resurveyed 2020/21 and cartography by Tony Thornley
1:7500 5m contours

Provisional course details (as at 11th Oct) below subject to final controlling and safety check etc.
| Course | Length | Climb | Controls |
| --- | --- | --- | --- |
| Black * | tba | | |
| Brown * | tba | | |
| Blue * | tba | | |
| Green | tba | 90m | 19 |
| Short Green | tba | 65m | 14 |
| Light Green | tba | 95m | 15 |
| Orange | tba | 65m | 12 |
| Yellow | tba | 50m | 13 |
| White | tba | 40m | 11 |
Terrain Description
Mixed woodland, with rock and contour features, and a good path network - muddy in places.
There are extensive old quarries, including some dangerous very high crags.You may also encounter the remains of an old Prisoner of War camp.

Fast running with quick decision making rewarded
Dog restrictions
On a tight lead please.
Contacts / Officials
Organiser: Ken Patterson kj.patterson@ntlworld.com
Planner: Chris Burden
Controller: Martyn Broadest
Important Information
Safety and Risk: A comprehensive risk assessment will have been carried out by the organiser, but participants take part at their own risk and are responsible for their own safety during the event.
Insurance: British Orienteering provides Public Liability insurance cover for all individuals taking part in our Organised Events and Activities.
Privacy: when entering our events your name may appear in the results section of this website or in newspaper reports. Read our data protection page to see how we look after your personal data.