Pre Event Info
Safety Information
TBA
Directions / Parking
The event centre is at Ilkley Grammar School, Cowpasture Lane, Ilkley LS29 9TZ. Access to parking will be from Springs Lane/Bolling Road (B6382) This will be signed from the A65 (Leeds Rd) and from Cowpasture Road.
We strongly encourage competitors to travel to the event by public transport where possible. Ilkley train station is only a 10min walk (500m/10m climb) from the event centre and there are direct trains from Leeds or Bradford to Ilkley at least every hour, although you may need to change at Shipley. On the return, there are trains back to Leeds or Bradford every hour. The rail journey takes approximately 30mins in both directions.

Train times and tickets can be found at https://www.northernrailway.co.uk/. An off-peak day return from Leeds costs £7.70.
Ilkley is also served by a number of buses which connect to most locations in Wharfedale and most of which call at Ilkley Bus station which adjoins the rail station. For full details of bus routes see https://wymetro.com/
The map below also shows the walking route from the station to the event centre.
Parking
For competitors coming by car the main car park is accessed from Spring Lane (adjacent to Ilkley Coronation Hospital). Overflow parking will be on the local streets. Roadside parking in Ilkley is complicated by a number of new restrictions on many streets. Some are Pay and Display, some are residents only. Most restrictions run until 6pm and include Sunday, but please check carefully. Parking is generally unrestricted to the East of the school. Please respect all local parking restrictions and access for local residents. Failure to do so could jeopardise future events in Ilkley.
There is a large, public car park in the centre of Ilkley (South Hawksworth Street - LS29 9DX), approximately a 10min walk from the event centre (550m/40m climb). Follow road signs from A65/Brook Street to access this car park. This is a Pay & Display car park and costs £1 per hour. For other carparks see https://www.bradford.gov.uk/transport-and-travel/parking/car-parks-in-ilkley/
Event centre facilities
The event centre is in the Armitage Building adjacent to the carpark. Enquiries, EOD registration, download, toilets will be located here. The PTA will open the café and sell hot drinks and cakes.
There is plenty of space available to store baggage and clothing in the building whilst you run. There will be event officials in the hall at all times, but you leave valuables at your own risk. There will be a key drop at enquiries for car keys.
There should be no muddy shoes inside the hall or the toilets. Please remove your O shoes at the door! There are no showers and the sinks in the toilets are not to be used for washing kit.
You will be required to use masks inside the hall, unless eating or drinking unless the guidance changes beforehand.
Registration & Start Times
Start times from 10.30 to 12.30. Courses close at 14.30. There are two starts. The routes to the start will be marked by tape from registration through the school grounds then to the moor. At the access point to the moor (or the point at which the routes diverge) the clear, check and siac check boxes will be located for all competitors (tbc). IT IS ESSENTIAL THAT YOU GO THROUGH THIS POINT TO ENSURE YOU ARE INCLUDED IN OUR SAFETY CHECK PROCESS
Details about the distance and time to the starts will be confirmed shortly
The starts are quite exposed with no shelter. There are no toilets at the start and there will be no clothing dump.
Start procedure
The start will be socially distanced. Call up will be at -4. All runners have a timed start. If you are late for your allocated start time, you will be started in the first available slot for your course, or at a half minute interval. It will be a punching start and finish. Controls will be SIAC enabled. You will not be given a start earlier than your allocated start time.
-4 Call up, final Check
-3 Control Descriptions
-2 Late information
-1 Start line/Map boxes
Courses close promptly at 14.30 (you must be back at download no later than 14.50) – if you think your course may take you a long time, please select an early start. Anyone not returned to the event centre by 14.50 may trigger a search and/or mountain rescue being called out.
Entry Details
Entry
Pre-entry with limited Entry on the Day. Registration opens at 10.00 to 12.00
You can enter both the Saturday and Sunday events on the link to Fabian 4 which will be live on Sunday 18th December: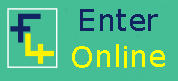 Eligibility

To be eligible for points in the individual league, competitors must be members of British Orienteering. To be eligible for points in the club league a club must be affiliated to British Orienteering and to score points for a club an individual must also be a member both of British Orienteering and of that club. An individual is only be permitted to score points for one club in any one year of the league
Points will only be awarded to individuals older than M/W14 if they are competing in their age class
Fees
| | | | |
| --- | --- | --- | --- |
| Entry Deadline | BOF Seniors | BOF Juniors/Students | NON BOF Supplements |
| Up to 23:59, Sun 13 Feb | £12 | £6 | £2 senior |
| Limited EOD | £14 | £8 | £2 senior |
EOD is aimed in particular at juniors to encourage those who are new to the sport and those who wish to have some guidance on which course to choose. Additional maps will be targeted at courses White to Light Green. Any EOD for other courses will be limited. In addition, no guarantee of start time can be given. It is important to note that competitors will be required to arrive at the start no more than 10 minutes before their start time. Pre-entries will not be able to run early. EOD will be allocated a time at registration and be given a slip to take to the start showing their time.
Cancellation Policy
You can cancel an entry up to the event closing date and receive a refund of your entry fee less an administrative charge. If you have to cancel for valid Covid reasons, you can do so up to the event closing date without losing the Fabian processing charge. In this instance you must contact the organiser to request a full refund.
Si Card Hire: £1. Hired SI cards will be available to collect at Download. A charge of £30 will be made for lost or non-returned hire SI cards. After your run they must be left in a box beside the splits printer.
Controls will be SIAC enabled. But you must dib at the Start and at the Finish.
Competitors with standard or hired SI cards must also dib at all controls.
It is the competitor's responsibility to ensure that their SI card has registered at the control.
Covid-19 Considerations: Please keep to the British Orienteering Covid code of conduct:
Before attending any orienteering activity all participants should self-assess for Covid-19 symptoms which include: a high temperature; a new continuous cough; and a loss of, or change to, their sense of taste or smell. If you, or anyone you live with, has one or more of these symptoms, however mild, you should not attend the event.
Similarly if you have been informed that you need to self-isolate, then you must do so.
Please try to:
1. Maintain social distancing at all times
2. Make use of the hand sanitiser available at the toilets, pre-start and download
2. Be quiet at the start line
3. Only speak with event officials if absolutely necessary.
4. Minimise the amount of time spent in close proximity to others.
5. Respect other people's personal space.
6. Observe any local and national covid guidelines when travelling to and from the event.
Course Information
Finish
There is one finish. The route back to download will be taped or shown on your competition maps.
The finish will be staffed until courses close at 14.30.
Course information (further details to be confirmed at a later date)
| | | | | | | | |
| --- | --- | --- | --- | --- | --- | --- | --- |
| Colour | Start | Course Length (km) | Climb (m) | Controls | Map size & scale | M Classes | W Classes |
| Black | High | | | | | M21 | |
| Brown | High | | | | | M35 M40 | |
| Short Brown | High | | | | | M18 M20 M45 M50 | W21 |
| Blue | High | | | | | M16 M55 M60 | W35 W40 |
| Short Blue | High | | | | | M65 | W18 W20 W45 W50 |
| Green | High | | | | | M70 | W16 W55 W60 |
| Short Green | High | | | | | M75 M80 M85+ | W65 W70 |
| Very Short Green | High | | | | | - | W75 W80 W85+ |
| Light Green | Low | | | | | M14 | W14 |
| Orange | Low | | | | | M12 | W12 |
| Yellow | Low | | | | | M10 | W10 |
| White | Low | | | | | - | - |
Course details subject to final controlling decisions.
In the event of very poor weather the courses may be shortened, with each class running the next shorter course on the list above (and a very short course for the oldest competitors). If this is the case, it will be notified on the event website and in the assembly hall.
Courses close at 14.30. For safety reasons you must finish (or report to the download if retiring) by this time.
Terrain Description
Map & Terrain
Map by Tony Thornley, ISOM 2017-2, updated winter 2021-22. The map scale for each course is shown in the course information. Previous maps of most of the area to be used can be found here: https://www.aire.routegadget.co.uk/rg2/#168 and https://www.aire.routegadget.co.uk/rg2/#171
Most of the moor is "slow run" as dead bracken remains an obstacle. A wide green line screen (double the normal 'undergrowth –slow run' size) has been used on the map to show the worst areas without hiding the contour or rock detail in these areas. Apart from this, the map conforms to ISOM2017-2. Many minor paths are not marked. The 'ride' symbol is used to show mountain bike tracks, which are steep but usually runnable.
There are a number of walls which must not be crossed. These are under-printed with purple. Crossing points are clearly marked.
A black cross on the map (encountered only on the longer courses) represents a boundary post or stone.
Event Safety
Please remember that Orienteering is an adventure sport and you take part at your own risk and are responsible for your own safety during the event.
You must report to download at the event centre, even if you do not complete your course. Failure to do so may result in the organiser starting a search on the moor and/or calling out mountain rescue.
The Emergency bearing in all circumstances is to head North until you reach the road bounding the moor. Then follow the road down into the town.
Kit
Although close to the town of Ilkley, t'Moor is a high north facing exposed moorland escarpment, rising from 140m elevation near the town to an eventual height of 402m. With the event taking place in winter, all competitors must carry minimum kit to ensure that in the case of a competitor injury or incident that prevents you from completing your course, your chances of developing hypothermia are reduced. A whistle is mandatory.
As such we may require runners to carry the following minimum kit whilst competing:
Waterproof jacket with taped seams and integrated hood
Warm hat
We would also strongly recommend that you carry a charged mobile phone in a waterproof bag or case. There is good mobile coverage over the whole area. The emergency number will be printed on the map.
In the event of poor weather, we may also require all competitors to carry the following kit. We will inform competitors on the event website as early as we are able and at the assembly hall if this is a requirement:
Waterproof trousers with taped seams, Gloves, Warm mid-layer
First Aid
There will be first aiders available at the event centre
If you suffer a minor injury and are unable to return to the centre, the emergency phone number will be printed on the event maps. If you suffer a serious injury, please dial 999 and ask for police and mountain rescue. You must ask them to contact the organiser on the number printed on the event maps as soon as possible.
If you are not carrying a mobile phone and need assistance, please use your whistle – 6 blasts every minute (the reply is 3 long blasts). Keep blowing until assistance arrives at your location.
Dog restrictions
On a lead at all times. Not allowed in the event centre.
Contacts / Officials
Organiser: Liz Carter lizcarter150@outlook.com
Planner: Rob King
Controller: Richard Payne (EPOC)
Important Information
Safety and Risk: A comprehensive risk assessment will have been carried out by the organiser, but participants take part at their own risk and are responsible for their own safety during the event.
Insurance: British Orienteering provides Public Liability insurance cover for all individuals taking part in our Organised Events and Activities.
Privacy: when entering our events your name may appear in the results section of this website or in newspaper reports. Read our data protection page to see how we look after your personal data.