The Wednesday night series for Winter 2022.
Mass start at 7pm. Find as many controls as you can in whatever order you like. Either a 45 minute or 60 minute course. Lose points if you're late back!
See the flyer here:
Winter Night Score League 2022
Results:
League so far:
Coming soon...
Next event: Weds 19th Jan - Bolton Woods, Bradford
Ilkley Moor
You can find details for the British Night Championships event here: https://www.aire.org.uk/events...and the details for the Sunday UKOL event here: https://www.aire.org.uk/events...
You can enter both events on Fabian4 here: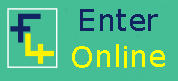 Updates (BNOC): 17/1/21. Provisional course information now available. Minor updates to SIAC information, Terrain description & Safety info

The copy date for the next issue of Aire Affairs is Friday, 24th January. Please send your articles, news, event reports (eg Plumpton Rocks, Compass Sport Cup), Christmas fun etc. to wendy.carlyle@btinternet.com
The Wednesday night series for Autumn 2021 is over.
Congratulations to the following winners:
- Jonathan Coney
- Al Powell
- Alice Leake
- Catherine Dawson
Results:
Final League Standings:
Thank you to all helpers and competitors for taking part in this year's autumn night series. We hope that you all enjoyed yourselves and will see you back for the first event of the next series: Weds 5th January - Eldwick
Airienteers had four podium finishers, including two winners, at the recent 2021 British Schools Orienteering Championships. Bradford Grammar School was also equal second large secondary team, and achieved one year group gold and one bronze.
2 Day Outdoor First Aid Course. 5/6th February.
The club has to provide First Aid cover at all Regional and larger events and needs members to regularly volunteer to provide that cover.

With that in mind we have organised a 2 Day Course which will be run by Chris Leuleux giving a qualification of ITC level 3 award in Outdoor First Aid with SQA accreditation. The course will run 5th/6th February 9am to 6 pm on University campus in the Edge Sports Centre.
The course (which is normally £75) is Free for those attending on the basis that once qualified participants can take turns to regularly fill the First Aider role at events.
There are currently 5 of 12 places remaining. If this is of interest please let David Williams know airepermissions@gmail.com
If the full 2 day course is too much of a commitment we will also shortly be organising an Introductory First Aider Course to be given by Will Patterson. Again it will be free and held at Leeds University one evening from 18:30 and will last circa 3 hours the date will be confirmed shortly. Again if interested please let David know.
Juni-AIREs newsletter - New team manager, photos club kit and results - Take a few mins to read all about it!
Lindsey King